3 Habits of a Successful Small Business Marketer
12/20/2017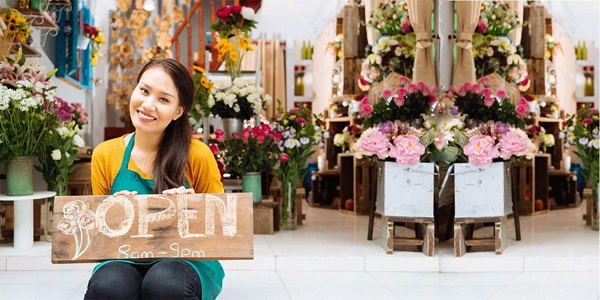 Although at times it seems like a complex science, excelling in marketing your small to mid-size business does not require an advanced degree in marketing or a decade spent at a prominent agency. Instead, good marketing is about taking the time to build good habits, getting in sync with your key demographic and working with persistence and some patience to see your efforts come to fruition through a coordinated campaign.
Marketing is an essential part of growing your business, so it pays to nurture your skills to enhance your company's messaging. What sets the best marketers apart from the rest? Let's look at some habits practiced by successful marketers.
1. Research and plan before executing.
An effective marketing strategy requires thorough research and planning before execution. Anyone can come up with a good idea, but a successful marketer knows that an idea is just that, and it's the next steps that will dictate whether an initiative works or not.
Take the time to completely vet your audience and what marketing channels and messaging they respond to favorably. Set up internal systems so tracking your campaign's progress is organized and easy to understand. Go over possible outcomes and prepare for them. The research phase of any campaign will lay the groundwork for its success – and good marketers prioritize the planning phase to optimize results.
2. Stay abreast of trends through continual learning.
Like all media-focused industries, marketing is subject to trends that change frequently, so it's critical for marketers to stay abreast of what's happening, not only in marketing but also in social media, the current news cycle and your city/community.
Likewise, it's valuable to attend conferences within your industry to learn from your peers, attend webinars and seek out subject matter experts to glean new insight on hot topics. An effective marketer is a hungry learner, and this has greater benefits than just better marketing results. A study by Bridges, an educational research firm, shows that more than 90 percent of employees cite continuous learning as an important part of job satisfaction.
3. Analyze the results of your campaigns.
Even the most successful marketing strategy means nothing without context. Good marketers know that analyzing the results of a campaign is the most important step to replicate what went right or fix what went wrong. Use a critical eye, and be thorough and honest. Through this process, you should be able to draw a few key learnings that you can apply to your next campaign.
Need assistance with any aspect of your next campaign? We're your nearby experts; we can help.
Fast. Local. Personal. For over 35 years KKP has been supplying a comprehensive range of high-quality print, design and sign services as well as marketing assistance to Canadian businesses. For expert assistance, attentive service and affordable prices, contact us today.
Back