5 Tips on Developing A 2018 Marketing Plan
12/6/2017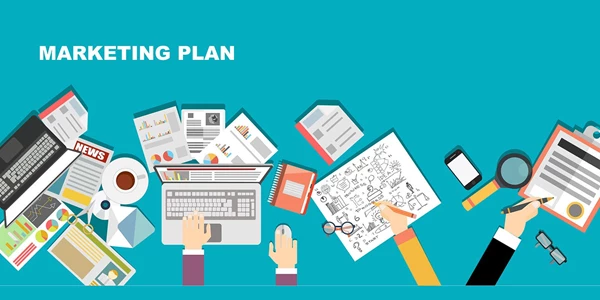 It's planning season for next year's marketing. And, while it's tempting to simply dust off 2017's plan, you'll want to take a fresh look at what you want to spend and hope to achieve. Along the way, you should also cast a critical eye on what's working, what's not, and what you may be missing. Here are five tips for making the most of your marketing opportunities in the year to come.
1. Establish your budget.
It's smart to determine up front what your marketing budget is going to be. Established businesses will often have a good idea. But, if your firm is new, know that small companies usually devote 4 to 8 percent of their revenue toward marketing.
2. Determine your goals.
Do you seek to grow sales by a certain percentage? Double your leads? Gain a high degree of consumer awareness for a new product you're launching? The most useful marketing objective are both quantifiable and specific. After all, the goals you set will align your tactics.
3. Benchmark past tactics.
To create a successful marketing plan for 2018, begin by looking back. Use every analytical tool at your disposal. Are you marketing with email, for example? Who's opening and clicking? Put everything up for discussion and allow no "sacred cows." If a tactic isn't working, adjust it or discard it!
4. Review your options.
Experienced marketers take a multichannel approach for optimum results. While direct mail and public relations are often on the list, digital marketing usually tops it. Options here include a website, pay-per-click and display advertising, email marketing and social media advertising.
5. Prioritize your efforts.
While marketing on every platform is ideal, it's not realistic for most businesses. You'll want to refer to tip #3 and make your most effective tactic your top priority. Add to it another promising option or two you explored in tip #4. Your marketing services provider should be able to advise you.
A final tip before moving ahead?
For whatever tactics you plan to use, be sure to establish for each marketing metrics or key performance indicators (KPIs). They'll help you determine the success of this year's efforts. They'll also make next year's planning that much easier and more effective!
Need assistance with your 2018 marketing planning? We're your nearby experts; we can help.
Fast. Local. Personal. For over 35 years KKP has been supplying a comprehensive range of high-quality print, design and sign services as well as marketing assistance to Canadian businesses. For expert assistance, attentive service and affordable prices, contact us today.
Back