Are You Sending the Right Messages with Your Print Materials?
11/1/2017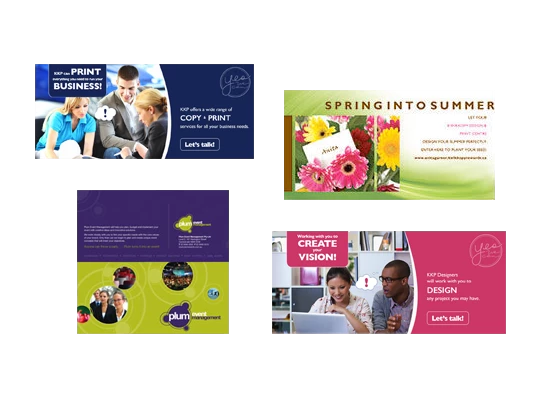 Printed materials are among the most effective communication vehicles for conveying a particular image, and they often make the first impression of an organization, laying the groundwork for a positive corporate identity. Your collateral can serve many purposes, from attracting customers to sharing product information to communicating with employees.
Getting your message across
A good way to determine whether you are effectively conveying your message is to pay close attention to exactly what your message is. Ask yourself some simple, key questions:
Who is my audience? Who will be receiving and using this piece? What kind of relationship does my business have or want to have with them? What reaction do I want them to have in response to this piece?
What are my objectives? Am I using this piece to inform, persuade or attract attention? Is the tone formal or personal? What do I hope to gain by printing this material? What overall image of my business or organization do I want to portray and how does the message of this piece fit into it?
After answering these questions, decide what your message should be based on your audience, objectives and overall image goal. Then choose a colour or design technique that will effectively communicate it.
Now, determine the best way to convey your message. Consider both text and design. Different colours and design techniques send specific messages and set unique moods. They can call attention to an item or downplay its significance. Understanding what your choice of colour may mean is key to determining whether it is appropriate for your needs.
Communicating with colour and consistency
Using colour is one of the most simple, inexpensive ways of enhancing your image in print. It adds interest, effectiveness and appeal to a piece. Colour poses a great opportunity to make a statement about your business.
Finally, the driving force behind establishing and enhancing your company's image is consistency. You put a lot of work into finding how to most effectively convey your messages. So, use your knowledge —keep the same colour or basic look for all your printed materials. It ties your publications together and gives your message and image greater impact.
Need assistance with design, copywriting and printing? We're your nearby experts; we can help.
Fast. Local. Personal. For over 35 years KKP has been supplying a comprehensive range of high quality print, design and sign services as well as marketing assistance to Canadian businesses. For expert assistance, attentive service and affordable prices, contact us today.
Back