Employee Engagement: 6 Ways to Show You Care
9/18/2017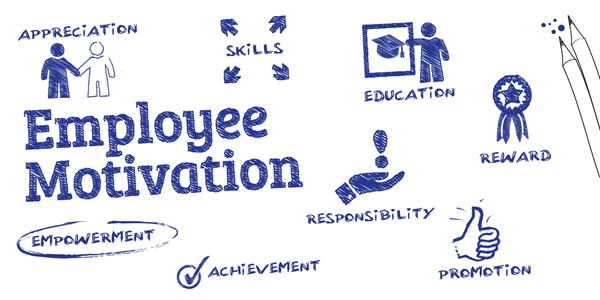 Recognizing hard-working and loyal employees makes good business sense in more ways than one. Staff turnover has a negative impact on employee morale and overall productivity, not to mention company revenue.
Given the costs of recruiting and training, one study estimates that it costs six to nine months' salary on average to replace a salaried employee. Other research reveals it costs 16 percent of annual salary to replace lower-wage earners, meaning that you'd pay over $4,500 to hire and train a new $14/hour employee.
These findings underscore it's better to spend a little on recognizing employees rather than a lot when replacing them. And with options for every budget, promotional items and professionally produced materials are a great place to start. Some tips:
Recognize your highest achievers with plaques, certificates and engraved signs.
Provide workers with logoed apparel such as shirts and jackets, or with branded bags. These can be used not only as rewards but also as special gifts presented at company picnics, golf outings or executive retreats. Of course, you can also use branded clothing to identify staffers on the selling floor or to distinguish your team at trade shows or other special events.
Identify consumer-facing employees with business cards, and support their sales and presentation efforts with well-designed business materials. You'll strengthen their sense of engagement and enhance their professionalism.
Reward employees with desk accessories as well as calendars identified with your company name and logo. Water bottles and flash drives are other popular items.
Provide staff members with coffee mugs that commemorate a company milestone and, while you're at it, stock your conference room or kitchen with them to put your best face forward when entertaining guests.
Create professionally produced employee manuals to enhance engagement and help assure compliance to company policies. When following these tips, you'll increase employee morale and build your brand. Consider that all items worn or used outside your workplace will spread your company name and logo to the public.
Ready to explore your options with promotional products? Give us a call; we're good at it!
Fast. Local. Personal. For over 35 years KKP has been supplying a comprehensive range of high-quality print, design and sign services as well as marketing assistance to Canadian businesses. For expert assistance, attentive service and affordable prices, contact us today.
Back