Minding the Details is Important to Building a Brand
10/25/2017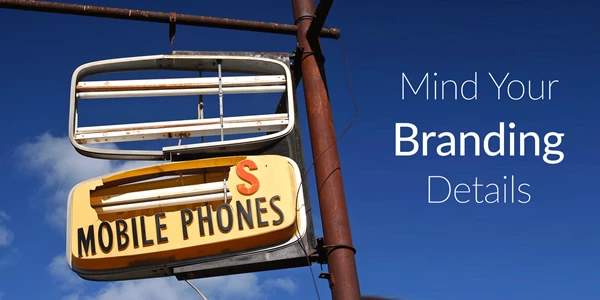 "Building a brand is hard; it takes many, many positive actions to establish a unique position in the marketplace," says Dave Taylor, founder of Taylor Brand Group. Competitive analyses, strategic planning and smart investments aside, sometimes seemingly small mistakes undermine the best of a brand's intentions.
"What do you think when you see a lighting store with several burned-out bulbs in its main sign? Or a business' lobby with dead plants? Does it suggest that's how they pay attention to their customers?" asks Taylor.
These oversights appear relatively small on the surface and likely can be attributed to being caught up in the daily grind of doing business. Minor omissions, however, can still cause major damage.
Also, check out Taylor's "5 Reasons Why Your Brand May Be Your Company's Most Important Asset."
Ready to elevate your branding? We can guide your brand audit, identify the weak spots or inconsistencies in your marketing materials, and help you build more recognition and awareness of your company to drive more engagement and sales.
Fast. Local. Personal. For over 35 years KKP has been supplying a comprehensive range of high quality print, design and sign services as well as marketing assistance to Canadian businesses. For expert assistance, attentive service and affordable prices, contact us today. (Note: Links to Contact Us.)
Back